The Lawyer
Posted on December 26, 2020 by Randy
This post may contain affiliate links for products and services I recommend. If you make a purchase through these links, at no additional cost to you, I will earn a small commission. As an Amazon Associate I earn from qualifying purchases.
Title: The Lawyer
Author: John Ellsworth
Published: 2016
Publisher's Summary
Michael Gresham is a criminal attorney with a client accused of murdering a judge's wife. As the story progresses, the judge whose wife was murdered suddenly tries to hire Michael Gresham for himself. New revelations have the judge backed into a corner in this legal and financial thriller. Can an attorney battle the system and win the notorious case other lawyers turned down? Can Michael Gresham turn the tables on those who would see him dead? And who is going to pay for the injury and disfigurement they left him with?
A legal financial thriller that introduces the first in a ten-book series about Michael Gresham, the Chicago lawyer who defends hopeless cases every day. Watch from your front-row seat as Michael walks into this courtroom drama a huge underdog. Cheer him on as he uses all his wit and cunning to defend the indefensible.
Story Grid 6 Core Questions
Genre: Thriller; Legal
POV: First person, Michael Gresham
Theme: Life is preserved when Michael outwits the villains and brings them to justice
Object of Desire: Wants: get his life on track; Needs: to see justice done
Obligatory Scenes
An Inciting Incident indicative of a master villain. There must be victims: Mextel poisons thousands of Mexican citizens and some Americans
Speech in praise of the villain: Mextel supports the cartels communications and uses them for security, hit men
Hero becomes the victim: Gresham stands accused of Federal crimes and faces up to 20 years in jail
Hero at the mercy of the victim: Cartel kidnaps Gresham and burns him alive, kills his girlfriend to be, and hurts his brother
All is Lost Moment: Top defense lawyer drops his case because she fears he will lose in a trail; Gresham decides to defend himself and gathers his allies (his gift is he is his best lawyer).
False Ending: The judge was dirty from the beginning and hired Lamb to kill his wife who in turn tried to squeeze the judge for more money.
Conventions:
MacGuffin: Mextel wants to get off Scott free from knowingly poisoning people
Investigative Red Herrings: ex-wife drama, Judge and Lamb case, brother's Mextel case, FBI fraud, cartel involvement, Crips
Making it Personal: Mextel and the Judge want to put Gresham in Jail and/or kill him especially so Mextel can get to his brother
Clock: Dates for court appearances
Act 1: Gresham defends Lamb in what appears to be a losing case until he gets a hold of video showing the FBI beating a confession out of Lamb and Gresham wins his case
Act 2: Gresham appears to be having good luck when he is hired to defend the judge for $250K against accusations he tried to hire a hitman against Lamb, but then Gresham is tricked and charged for federal crimes
Act 3: Gresham is kidnapped and burned and his brother is hurt and his would be girlfriend is killed, then his lawyer drops him and he decides to defend himself but Marcel discovers Ramons don't plan on testifying so he appears safe.
Act 4: Gresham succeeds in negotiating $60 million from Mextel and screwing them over by revealing their scandal, then teams up with the Judge to bring Lamb down and finds out that the Judge hired Lamb to kill his wife the whole time
What I liked
1. Constant twists and complications and obstacles
2. I couldn't see the ending coming
3. He tied up all the loose ends
What I didn't like
I have to tell you, I don't usually read Legal Thrillers, but I actually loved the whole things and couldn't put it down. Read it now!!!!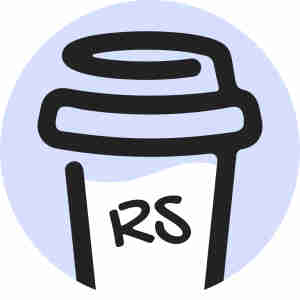 The Story Grid
If you want to learn more about writing a story using the Story Grid methodology, go to the Story Grid Webpage to find free videos and articles on how to implement the methodology.
These articles contain information about the 5 Commandments of Storytelling and the Editor's 6 Core Questions from the book The Story Grid by Shawn Coyne. They also give details on obligatory scenes and conventions for specific genres, such as the thriller, love story, war story, crime story, and more.
For an example of how these techniques are used, read Jane Austin's The Pride and the Prejudice with annotations by Shawn Coyne.
Editing Services
If you are interested in hiring me to edit your manuscript or if you need help writing a novel, check out my editing services. Also, see my Testimonials page for comments from previous clients.
Thanks!
Category: 1000 Book Challenge, 6 core questions, Authors, Blog, Story Grid, WritersTags: john ellsworth, legal, mexican cartel, michael gresham, the lawyer, thriller