What's the Big Idea?
Posted on December 26, 2020 by Randy
This post may contain affiliate links for products and services I recommend. If you make a purchase through these links, at no additional cost to you, I will earn a small commission. As an Amazon Associate I earn from qualifying purchases.
Title: What's the Big Idea
Author: Leslie Watts and Shelley Sperry
Published: 2020
Genre: Non-Fiction; How to
POV: 1st person Omniscient (We), 2nd person, 3rd person Omniscient
Theme: The parts that make up a Big Idea Book
Object of Desire: Define and give readers the tools to create a compelling Big Idea Book
Image: http://www.storygrid.com
Publisher's Summary
A Crash Course in World-Changing Nonfiction Writing
Do you have a book idea that you know the world needs? Whether it's self-help, business, money, health, or some other topic, how do you put it together into a book that people will read and tell their friends about?
What I liked
Used many different examples from popular Big Idea Books
Broke down the elements of the Big Idea book into smaller pieces with great examples and definitions
Defined the different types of non-fiction books and let the reader decide what kind of book they were writing
Short and Concise (about 80 pages long)
What I Didn't Like
I know that they have an example of a Big Idea Book in another Story Grid Masterwork Analysis Guide book called The Tipping Point by Malcolm Gladwell, however, I would have liked to see a couple foolscap summaries of 4-5 non-fiction Big Idea books (like Saved the Cat Writes a Novel has) at the end of the book in the appendices for example, for comparison sake.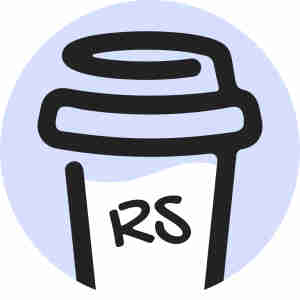 The Story Grid
If you want to learn more about writing a story using the Story Grid methodology, go to the Story Grid Webpage to find free videos and articles on how to implement the methodology.
These articles contain information about the 5 Commandments of Storytelling and the Editor's 6 Core Questions from the book The Story Grid by Shawn Coyne. They also give details on obligatory scenes and conventions for specific genres, such as the thriller, love story, war story, crime story, and more.
For an example of how these techniques are used, read Jane Austin's The Pride and the Prejudice with annotations by Shawn Coyne.
Editing Services
If you are interested in hiring me to edit your manuscript or if you need help writing a novel, check out my editing services. Also, see my Testimonials page for comments from previous clients.
Thanks!
Category: 1000 Book Challenge, 5 commandments, 6 core questions, Authors, Blog, Story Grid, WritersTags: drive, how to, in defense of food, Masterwork, nonfiction, the fire next time, The Tipping Point