The 1,000 Book Challenge
Granted, my 20-year-old son has not had the opportunity to have read as many books as I have. I'd like to think that I have read at least 1,000 in my life, I was a voracious reader in high school and college, and even in the military (lots of hurry up and wait time to read). So, we were talking the other day, and decided to start in Jan 2021 with the goal of reading 1,000 in the next 20 years.
He is a fan of Sci Fi and Fantasy (as am I), but I insisted we also read some non-fiction books (one a month), and we could also expand our horizons a little along the way. I look forward to sharing my favorites and reading some of them again with him, and exploring some new ones and discussing the merits of 'old school' fantasy and science fiction.
For the fantasy books, I'll attempt (attempt mind you) to write a Story Grid Foolscap and do my nerd work discussing what worked, what didn't work, and where it might have been told better. For the non-fiction, I'll write a quick review about what I learned and how well it was constructed and organized.
I'll update this page as we identify books we want to read.
The List
Title
Author
Genre
Date Completed
Legion of the Damned
(Legion of the Damned series)
William Dietz
Action/ Sci Fi
Dec. 20, 2020
The Latte Factor
David Bach
Worldview
Dec. 24, 2020
The Lawyer
John Ellsworth
Thriller/ Legal
Dec. 25, 2020
What's the Big Idea?
Leslie Watts and Shelley Sperry
Non-Fiction
Dec. 26, 2020
The Tipping Point
Malcolm Gladwell
Non-Fiction
Jan. 15, 2020
Becoming Bulletproof: Life Lessons from Secret Service Agent
Evy PoumPouras
Non-Fiction
Jan 25, 2020
The Pelican Brief
John Grisham
Vampire of the Mists
(Ravenloft Series)
Supernatural
Fire Warrior
(Warhammer 40K series)
Science Fiction
Extreme Success: The 7-Part Program that
Shows you how to Succeed without Struggle
Rich Fettke
Non-Fiction
Retire Rich with Rentals
Kathy Fettke
Non-Fiction
The List
If you have any suggestions for us to consider, let us know!!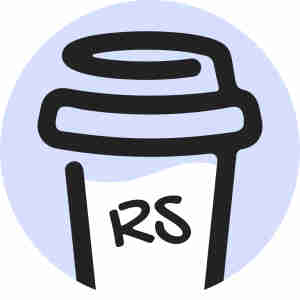 The Story Grid
If you want to learn more about writing a story using the Story Grid methodology, go to the Story Grid Webpage to find free videos and articles on how to implement the methodology.
These articles contain information about the 5 Commandments of Storytelling and the Editor's 6 Core Questions from the book The Story Grid by Shawn Coyne. They also give details on obligatory scenes and conventions for specific genres, such as the thriller, love story, war story, crime story, and more.
For an example of how these techniques are used, read Jane Austin's The Pride and the Prejudice with annotations by Shawn Coyne.
Editing Services
If you are interested in hiring me to edit your manuscript or if you need help writing a novel, check out my editing services. Also, see my Testimonials page for comments from previous clients.
Thanks!